TL;DR; I make stuff.

I help other people make their stuff better. I help businesses make their business better by making their stuff better. In between doing those things, I yell at my kids and make them food while also trying to keep my small business afloat.
I'm not going to write this in the third person, because let's be honest. I'm not famous and I didn't pay anyone to write this for me. Luckily, I'm a writer - so to talk about who I am, let's talk about where I've been. 
I grew up in Michigan, which means I'm folksy and I prefer lakes to the ocean. I no longer say "pop" though, I've been in New York too long. It's soda.
I went to the University of Michigan, somehow managed a Bachelors in Business Administration, so I know plenty of business jargony buzz words and sometimes can understand economics.
After graduating, I hadn't thought far enough ahead to get a job, so I started a house painting company with a friend. We named it Good Guys Painting, because most other painters are shitty people who leave cigarette butts in your bushes. Not us. Good branding.
While painting I applied to all sorts of marketing jobs and found one as a traffic coordinator at McCann-Erickson, Detroit. I carried around papers, wore a tie, and tracked budgets for a year before they let me try my hand at copywriting. For five years I wrote and wrote and wrote. Thousands of scripts. Tens of thousands of headlines. Horrible buckslips for GM. Radio commercials. I got to eat Slim Jims at craft services with Tiger Woods. I made things, learned the business and moved to New York.
After a spell at McCann NY, I moved on to R/GA. Had no idea how to do digital, because at that point, who cared? This was like going back to school. At R/GA I learned to that there was more to creative than writing a script and grabbing extra Slim Jims from craft services. We built apps. We built websites. We built banner ads. That's right. Banner ads. Skyskrapers and home page takeovers. I learned to care about IX (or UX or ID), craft user journeys, build multi-media ecosystems. I interviewed Team USA Basketball and watched Kevin Durant take all the candy from craft services. But I missed TV, so I left.
From there I spent a few years at TBWA and JWT as a writer and creative director. I worked with great people, got back to writing and writing and writing, which I love. Was the stuff we made great? Eh. Let's just say we did the best with the opportunities we had. I watched my partner cut open his hotel pillows and shake feathers all over the street in front of our hotel in Argentina while we sat in a sprinter van watching with our client. Classic advertising.
Shortly thereafter, I got a call from an old colleague suggesting I come work with her at Facebook. And do what? Write tiny right-hand rail ads? No thanks. But I had the conversation anyways, because it was Facebook - and why not? As I got further in the process, I spoke to one of my old managers, who suggested, "Go on and give it a try. What's the worst that could happen? You quit and go back to making mediocre ads at JWT." Thanks Taras.
And so I went to Facebook's Creative Shop. This again was a whole new world. I had strong digital experience, but this role was hybrid creative, strategy and business consultant. Not only did you learn to build creative for the platform, but you had to use the insights tools to inform that creative, you had to know the distribution tools to serve that creative, you had to care about the measurement and results - because you had to care about driving real results for your clients.
This was also a place that takes people management seriously and opened my eyes to the serious deficiency the ad industry has in fostering and growing talent. So I learned to be a manager. To work across a complex org and find opportunity for my team to create impact. To prioritize and develop a strategy for solving creative problems. To have hard conversations. To celebrate their successes and put them in the spotlight.
That's where I am. Today. Meta! Meta.
Also, while doing all of this, I also foolishly started a small business in Detroit. Which is a whole thing.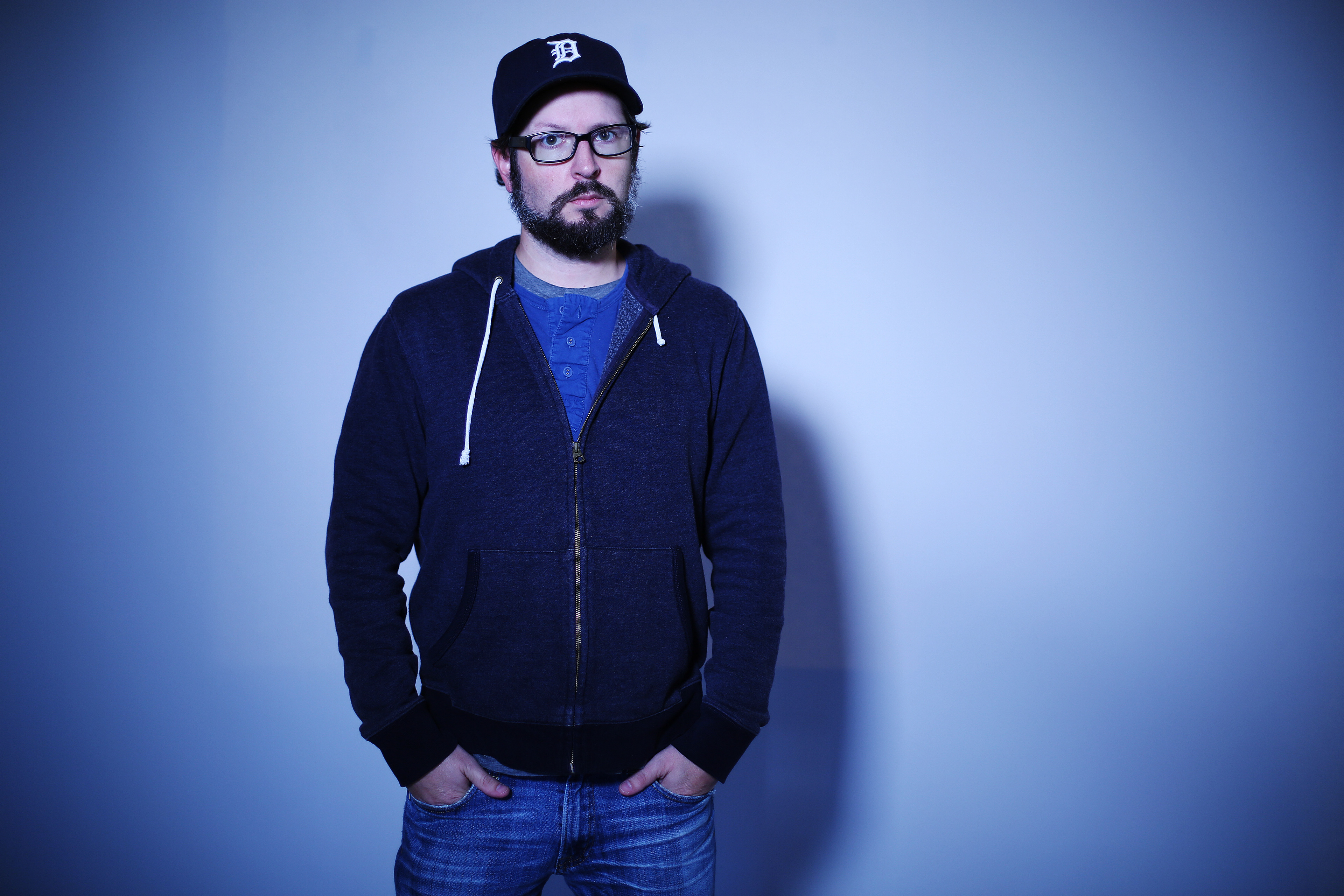 It's important to look mean in photos so no one messes with you.